So very much has happened since my last post.  My family is the single most important thing in my life and we found out that our son-in-law Scott was diagnosed with Germinona. Germinoma is the name for about a dozen types of tumors that arise in the pineal gland area of the brain. Pineal tumor  typically experience a buildup of fluid within the brain, causing headaches, nausea and impaired vision.  He has completed Chemo and will be getting radiation.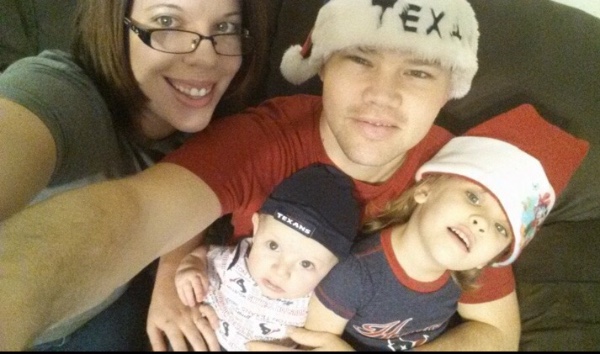 Our daughter, Melinda, has worked hard to keep up with Katelynn (4) and Justin (1), the house, work, going back and forth to the medical center for treatments and has just been a super woman.  This week we got the good news that the tumor has shrunk very small and an end to Chemo.  This family has had undying faith amid the overwhelming fear.
She has had support from amazing family members and friends because it truly takes a village to keep things going when your world has been turned upside down.  Even though we have good news the bills are still coming and even with insurance the cost of the treatments are daunting.  But she and her little family have kept the faith, and moving through the crisis with grace, love and lots of support.
This is not the only medical crisis to come to my family and it is so overwhelming at times to deal with just the daily things, let alone the many Drs, bills and paperwork.  So far this years has been a test of faith and perseverance.  I was laid off, early this year, along with the medical issues in my family and when I did go back to work I felt guilty because I could and I found a job.
I don't know the reason for the hardships we have endured since this time last year, but I still believe that beyond this will be many good things to come.  It may be in a manner in which we did not expect but, there is still work to be done.  The fear will not overtake us and this too shall pass.